Sir Vivian Alexander Richards, widely regarded as one of the greatest cricketers of all time, was a dominant force in the sport throughout his illustrious career. The West Indian legend was an explosive batsman, a brilliant fielder, and a leader who commanded respect from his teammates and opponents alike.
Born on March 7, 1952, in St. John's, Antigua, Richards grew up in poverty and had to work hard to make a name for himself in cricket. He started playing the game at a young age and quickly showed promise as a batsman. His big break came when he was selected to represent the West Indies in the 1974-75 tour of India.
Richards' aggressive style of batting was a revelation, and he quickly made a name for himself as one of the most feared batsmen in the world. He was particularly dominant against fast bowling, using his quick reflexes and impeccable timing to hit the ball to all parts of the ground. He was equally adept at playing spin, using his powerful wrists to hit the ball with incredible force.
Over the course of his career, Richards played in 121 Test matches and scored 8,540 runs at an average of 50.23. He also scored 6,721 runs in 187 One Day Internationals at an average of 47.00. He scored 24 Test centuries and 11 ODI centuries, including a high score of 291 in Tests and 189* in ODIs. His performances in big matches were particularly impressive, and he was known for his ability to rise to the occasion when it mattered the most.
Richards was not just a great batsman; he was also a brilliant fielder and a charismatic leader. He led the West Indies to two World Cup victories in 1975 and 1979, and also captained the team in 50 Test matches. Under his leadership, the West Indies were virtually unbeatable, winning 27 out of the 50 Test matches they played.
Despite his success, Richards was not without his detractors. He was known for his brash attitude and his willingness to take on anyone who crossed him, whether it was opposition bowlers or his own teammates. He was also accused of being a mercenary, as he often played in various domestic leagues around the world.
However, Richards' impact on the game of cricket cannot be overstated. He was one of the pioneers of the modern game, and his aggressive style of batting inspired a generation of cricketers. He was also a trailblazer for black athletes, breaking down barriers and paving the way for future generations.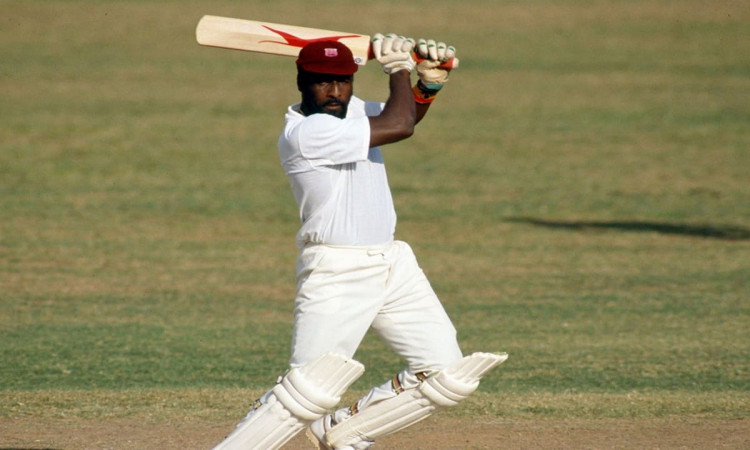 After retiring from cricket, Richards continued to be involved in the sport, working as a commentator and a coach. He was also knighted in 1999 for his services to cricket. Today, he is considered one of the greatest cricketers of all time, and his legacy continues to inspire young players around the world.
In conclusion, Sir Vivian Alexander Richards was a true cricketing legend. His explosive batting, brilliant fielding, and charismatic leadership made him a force to be reckoned with on the field. He was a trailblazer for black athletes, breaking down barriers and paving the way for future generations. Today, he remains a beloved figure in the world of cricket, and his legacy will continue to inspire players for generations to come.