An Australian tourist has been killed in a shark attack near a crowded beach in New Caledonia. The 59-year-old was swimming near a pontoon about 150 meters from Chateau Royal beach, just south of the French Pacific territory's capital Noumea, on Sunday afternoon when the shark attacked him.
According to local media reports, the shark bit the man multiple times in his legs and arms. He was rushed back to the shore, where emergency services attempted to save him. However, he died on the spot after his injuries became too severe.
Australian Teenage Girl Killed By Shark In Perth's Swan River
Earlier this month, 16-year-old Stella Berry was killed by a shark while swimming with a pod of dolphins in Western Australia's state capital, Perth. Her death marks the first fatal shark attack in the city's Swan River since 1923. Her parents, Matt and Sophie Berry, both teachers, told reporters that she was a vibrant, happy girl who had plans to move to Europe after school.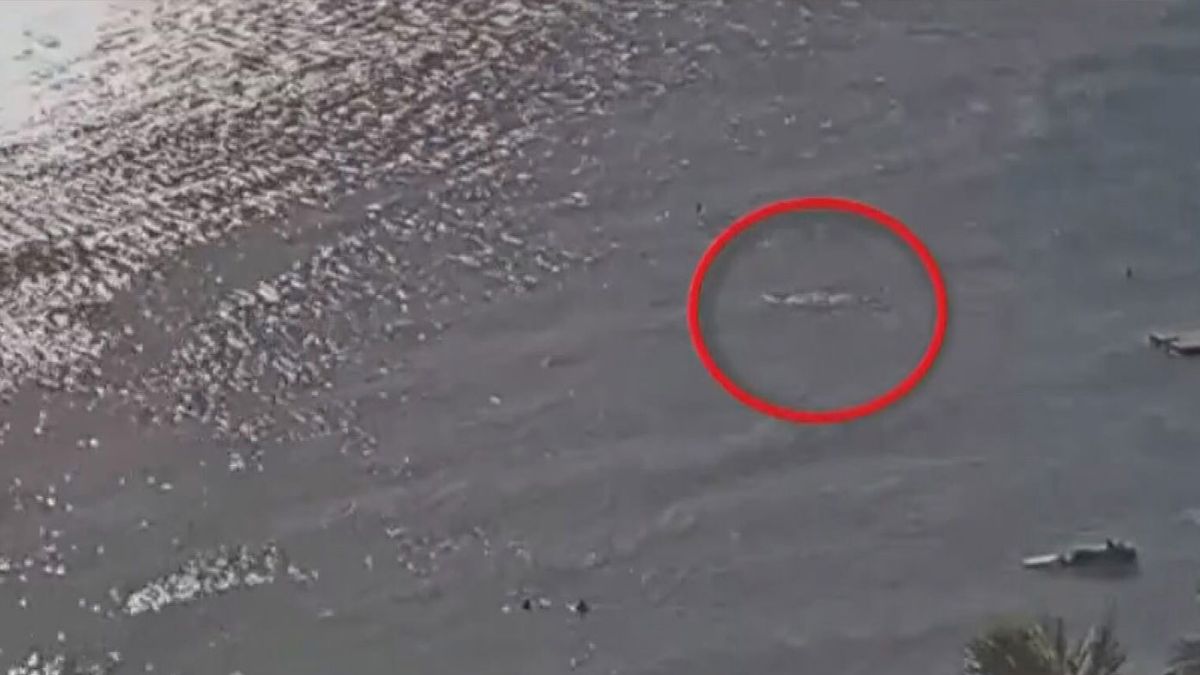 She was jet skiing along the Swan River with friends when she spotted a pod of dolphins and decided to jump in and swim with them. Unfortunately, local reports said she was unaware that she was facing a bull shark while in the water. Fortunately, she was rescued by a friend who could pull her to shore but she died from her injuries.
Shark Attacks Are Increasing In Australia
Despite being one of the world's most popular destinations for holidaymakers, shark attacks are a severe issue in many parts of the country. Several fatal incidents have occurred in recent years, with more than 200 people losing their lives to predators in waters off the east coast of Australia alone.
In the past few years, several high-profile victims have died in waters around Sydney's Roseville Bridge and Shark Bay in northern Queensland, with many other sharks in the region becoming more dangerous. As a result, the Australian government is assessing how to improve shark awareness in popular tourism areas.
New Caledonia, 1200 kilometers from Australia, has 270,000 residents and ranks 13th globally for shark attacks. Sonia Lagarde, the mayor of Noumea, has announced a tiger and bull shark culling program to curb the problem.
The attack comes just a month after a 49-year-old swimmer suffered significant injuries in an unprovoked attack on 29 January, and a surfer was attacked a few days later. The shark was reportedly attracted to the area by food thrown into the sea by a restaurant's viewing platform.
Eyewitnesses also heard screams from the sea—two people sailing a boat nearby rushed to help the victim. When the man was brought to shore, medical professionals found he had sustained three bite wounds on his arms and leg. According to CNN, he had no pulse and was pronounced dead at the scene. It is unclear what caused the attack, which occurred in a zone monitored by lifeguards. The news outlet reported that authorities used drones to monitor the location but are yet to find the shark.